Hooklinker is a mobile all-in-one multipurpose boathook link for simple mooring and docking. Together with stainless steel spring snap hook, LED flashlight, and holder for Boatasy GHOOK, it guarantees a complete and quick mooring or docking experience.
Hooklinker is a unique accessory adapted to plug Boatasy GHOOK used for clean transfer of overgrown mooring line. Now, picking a lazy line from the pier with connected GHOOK on Hooklinker is easier and safer.
GHOOK is mounted on about 2-meter long telescopic hook, and you can easily pick up the lazy line from the pier during the approach of the mooring place. With the simpler connection, the final results are shorter mooring time and cleaner boat and hands.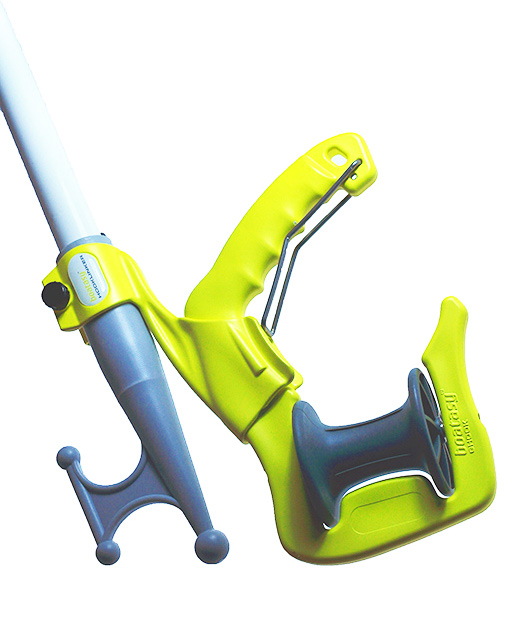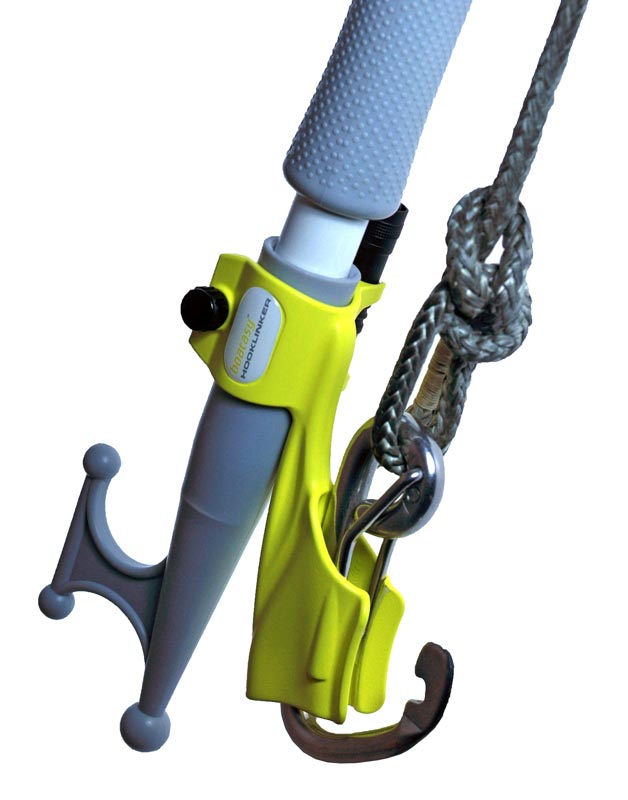 With Hookliner you can easily moor also on the buoy, ring, etc.. together with the integrated spring snap hook (carabiner). It could be easily fixed into the flexible holder and disconnected once the ring is connected.
When you disconnect, the closer automatically locks the entry hole of the carabiner. The 12 mm AISI 316 stainless steel spring snap hook (carabiner) is wide enough and guarantees good strength.
High performance LED flashlight integrated on it improves visibility during the night or in poor visibility, 24 hours a day.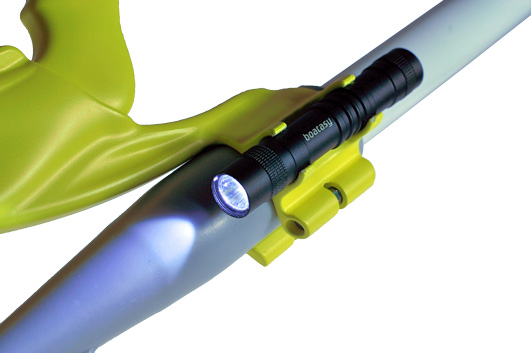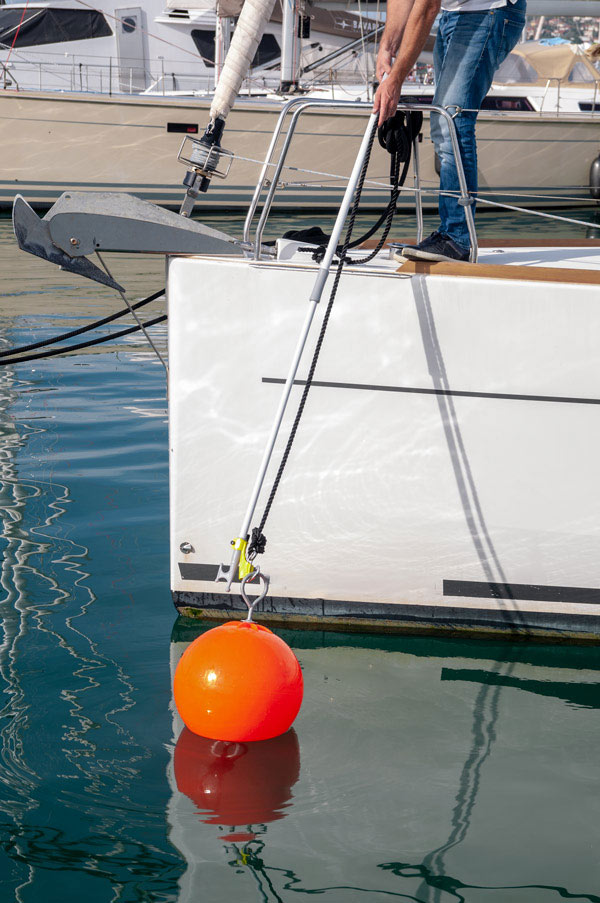 Its shape and weight have been optimised to give the best results. Hooklinker is light and compact in order for everybody to use it without major efforts directly from the boat deck. Compared to a standard telescopic hook without it, the job is now simplified and faster.
Moorings and dockings are now done with less stress and efforts, making Hooklinker an ideal solution also for the less-experienced crew or solo sailors.
Resistant plastic frame with holders
High-performance pencil LED Flashlight
12 mm Stainless steel Asymmetrical Snap Hook
HOOKLINKER Application&Use
HOOKLINKER with carabiner
You can use the HOOKLINKER to moor on buoy or rings directly from boat deck. Prepare the carabiner in the holder and move it toward the ring. Once connected, it closes automatically when you push boat hook.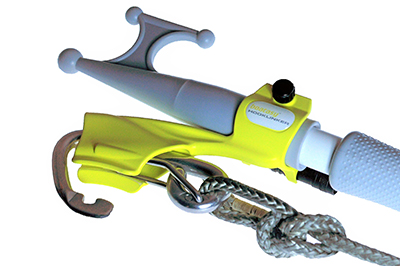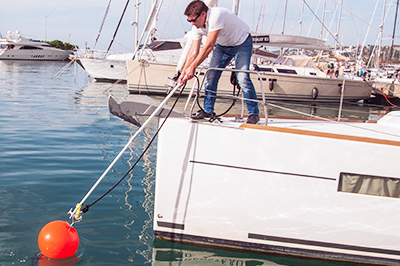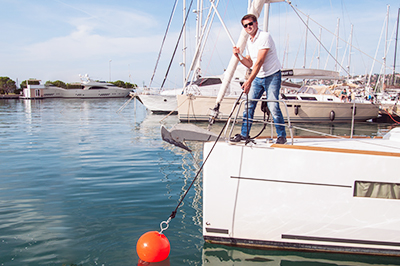 HOOKLINKER with GHOOK
Plug the GHOOK on HOOKLINKER, pick a lazy line from the pier with connected GHOOK and unplug once closest to hand.