GHOOK – New way of mooring
GHOOK has been developed in order to assist crew during the transfer of mooring line. It provides an easy and clean mooring line transfer.
No more dirty hands, no more cuts and no more mud on the deck! The innovative rotating G-shaped hook is your new crew member that does all the dirty work!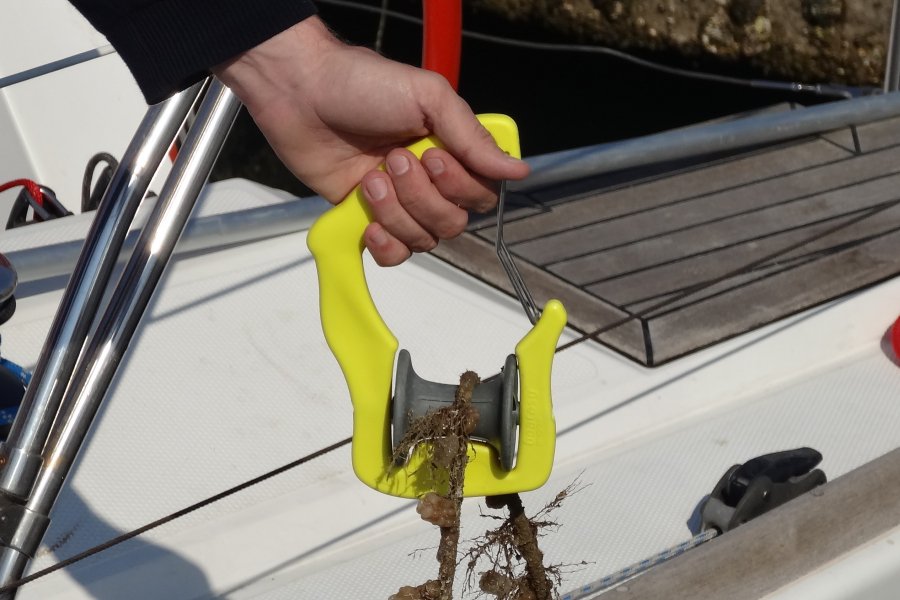 While holding the rope instead of the crew, its wide rotating wheel effectively and quickly moves even the most overgrown mooring lines – all without even touching the hands or the deck.
Clean Hands and Decks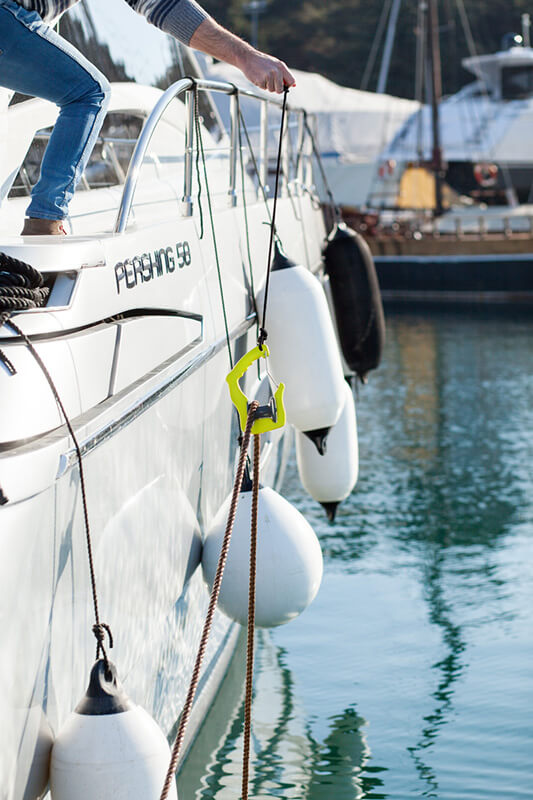 Holding the Boatasy GHOOK instead of the rope also protects the crew's hands and provides a much smoother and quicker mooring experience.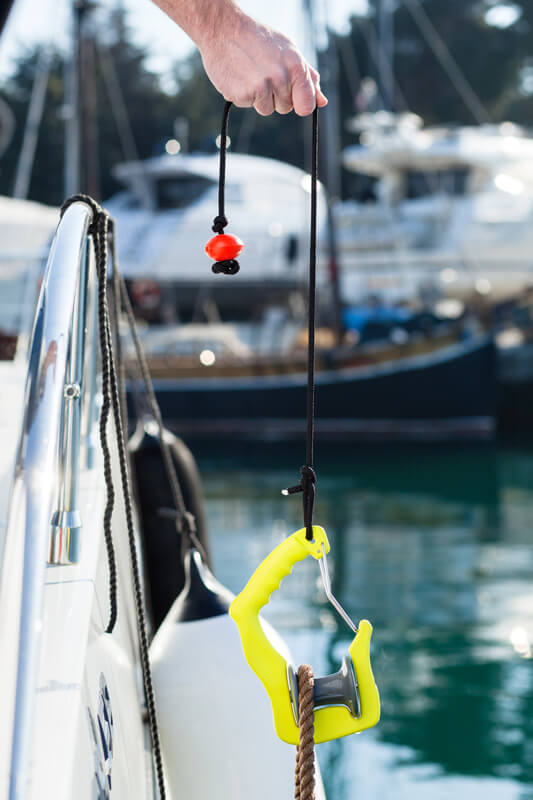 Transfer Up to 3-times Faster
Check the video and comparison between classic way of mooring and mooring with Ghook.
The GHOOK design and material is now providing the optimal speed and strength performance. Compared to classic way of mooring it can transfer the mooring line up to 3-times Faster.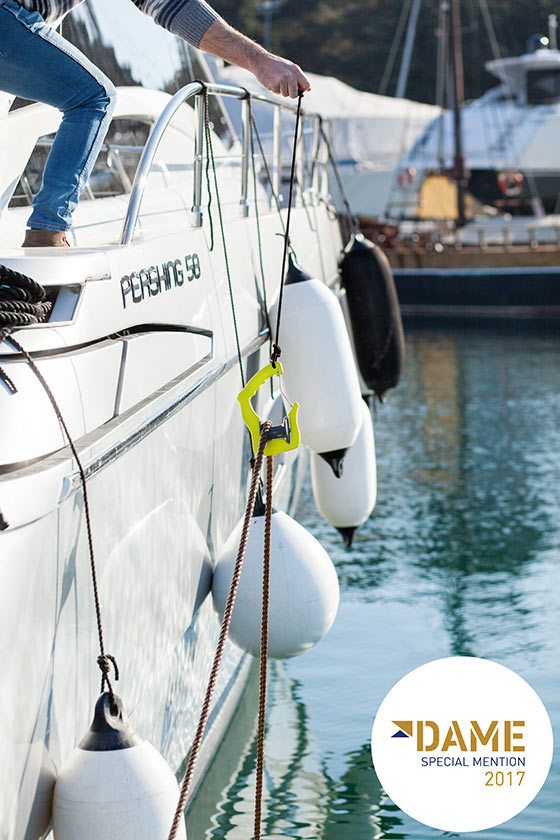 News
Gregor
Boatasy Ghook will be presented to Finnish and international audience first time in Finland in Helsinki International Boat Show, 9th to 18th February 2018. The Boat show will present you different experiences for boaters, watersport [...]
Gregor
You will have the chance to see GHOOK at watersports trade fair - boot Düsseldorf. From 20th to January 28th, 2018, visitors will explore new trends and broad range of products. There will be 18 themed [...]
Boatasy PR
We received great news from our nomination for DAME at METSTRADE 2017! GHOOK has been listed as Special mention by the jury and was as such presented in Innovation Lab. Big thank you to the [...]
ONLINE SHOP
You can order boatasy GHOOK in our online shop. We ship GHOOK worldwide.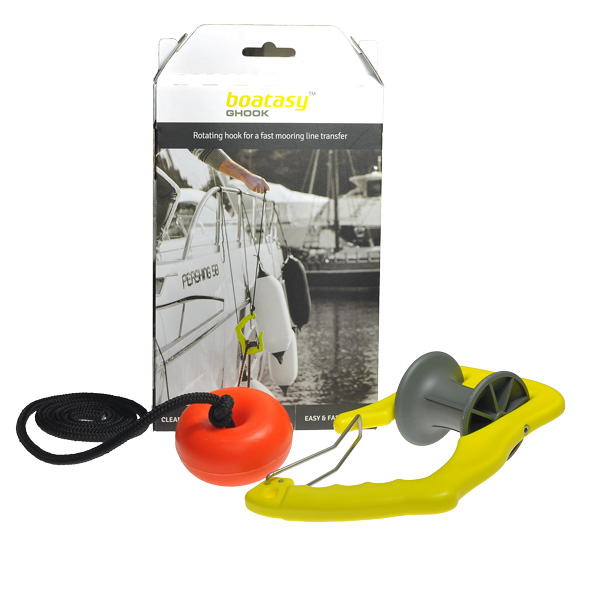 FIND YOUR DISTRIBUTOR
If you are interested in becoming a distributor or reseller, please contact us here: 
info@boatasy.com
  or by phone: +386 41 281 133